About Good Neighbour Schemes
Why are Good Neighbour Schemes needed?
We all need support at various times in our lives, and to help us, we draw on a range of resources. Some kinds of support are formal from things such as GP surgeries, care agencies or charities, whilst others are informal for example family, friends, colleagues or neighbours.
Our experience shows that there is often a gap between these two types of support in local communities, with many kinds of non-critical need going unaddressed, this is where Good Neighbour Schemes can help.
Providing assistance like a little bit of help in the home, tidying up the garden, having your shopping delivered if you are unable to leave the house, or getting a lift to a doctor's appointment can make a huge difference to someone and can allow them to feel safe, secure and better connected with their community. 
The aim of a Good Neighbour Scheme is to support vulnerable neighbours to maintain a good quality of life, remain independent and happy in their own homes and help them to feel better connected within their community.

More about our Good Neighbour Schemes?
A support hub, tailored to the needs of our communities, and the skills of our volunteers
Individuals that are passionate about volunteering and helping other people
Residents that want to make sure that no-one is left alone or isolated with no one to turn to in their hour of need
We are neighbours in your community that want to create a safe and sustainable support network for vulnerable people
Offer of contact and companionship through befriending
Small 'odd jobs' around the home or garden
Dog walking if you are unwell or have an injury
Food shopping if you're unable to get out of your house
Support to fill out forms or use a new TV, phone or computer
Provide lifts to doctors, hospitals, the shops or other appointments
Advice on other local support groups, activities or tradespeople
Picking up prescriptions
We want our community to be resilient to challenges it may face in the future
Everyone should be able to call on someone for a helping hand or a listening ear
We want our community to be better connected and stronger together
We live in a very rural county where it is not always easy to access services, help or information
We want to be a service which is recognisable, safe and sustainable
There is an ageing population in Norfolk that needs supporting in a more holistic way

About the Norfolk Good Neighbour Network
The Norfolk Good Neighbour Network is designed to support community groups and Good Neighbour Schemes by;
Creating networking and peer support relationships between groups and volunteers

Providing training, advice and guidance

Sharing information from other charities, organisations and services that is relevant to the Schemes

Helping to establish and promote best practice approaches

Raising awareness of the value of community based support

Providing awareness of the risks involved with community work, and advice on how to reduce these
The Network aims to provide a level of assurance, with members expected to provide, or be working towards, a minimum standard of delivery that ensures the group is safe and sustainable.
We currently ask that any member of the Norfolk Good Neighbour Network has;
A structure and form of management

Volunteer training

A level of safeguarding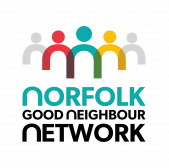 "We're here to offer co-ordinated information, peer support, networking and training opportunities to locally led, community run voluntary organisations that support neighbours to be less isolated and more independent"
Tracey Allan – Norfolk Good Neighbour Network Co-ordinator
The Norfolk Good Neighbour Network is open to existing Good Neighbour Schemes as well as other community support groups such as mutual aid groups and community car schemes, which are committed to creating a safe and sustainable group in your area. The origins of groups will differ and will operate differently but it would be expected that all groups would aim to;
Support people in need, in your local community to improve their quality of life
Develop a sense of mutual support and friendship within the local community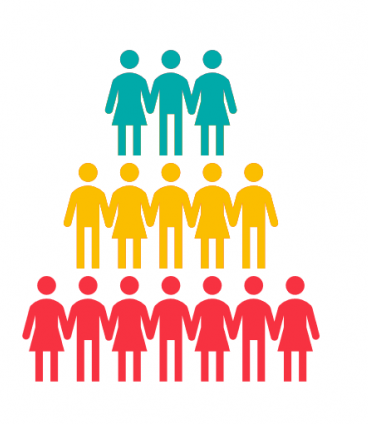 The Network hopes to provide a level of assurance, so there would be an expectation for a group to have the following in place;
A structure and form of management to ensure good communication and productivity
Volunteer training so your volunteers feel valued and supported
Proactive safeguarding measures to reduce the risk of abuse or harm, and ensure volunteers are aware of how to report a concern
Thanks to our National Lottery Funding Membership is FREE, and being part of the Network will give you,
Access to free training courses
Networking and peer support opportunities with other schemes both in Norfolk & beyond
Free places at the annual Norfolk Good Neighbour Conference
Monthly newsletter including updates and useful information to share
Promotion of your Scheme on our website and social media
Access to a large number of resources, documents and templates via the dedicated members area of our website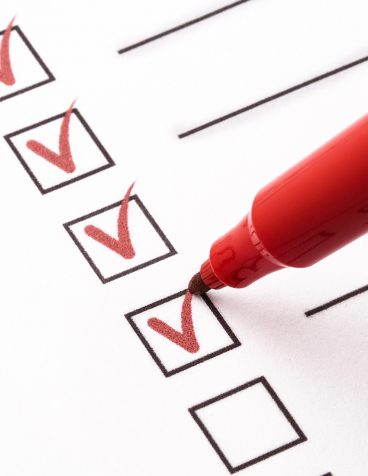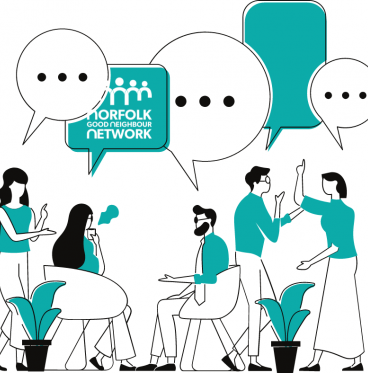 The only thing we ask for you to do in return is to support the aims and objectives of the Network by;
Providing monthly updates regarding the number of volunteers and requests for help
Keeping in regular contact with the Network Co-ordinator
Promoting the aims and objectives of the Network
Working in a way that seeks to support your whole community in a safe wa

y
It's an exciting time for this project, and we hope that with the support, help and the connections you make from being part of the Network, it will make volunteering with your Scheme easier, and you feel more confident and capable to deal with the day to day running of your group.
If you would like to join the Norfolk Good Neighbour Network get in touch with our Network Co-Ordinator to find out more.
Just click on the button below or email hello@norfolkgoodneighbours.org.uk